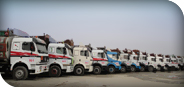 HGD provides reliable and cost-effective Transportation and Logistics Solutions for its customers throughout the most hostile and land remote parts of Afghanistan. Since it's founding HDG has grown its fleet to more than 750 vehicles.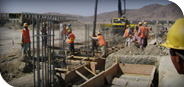 Construction The activities of HDG are as complex as the challenges facing the company and the demands placed upon it. HDG construction division's three lines of business form the cornerstone of a range of services.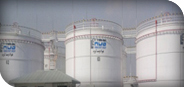 The HDG Bulk Fuel Storage facilities have covered the strategic areas of its business throughout the country. The prime location of the storage facilities makes us able to easily meet our customer's requirements with on time delivery and fuel storage needs.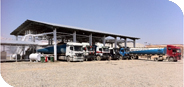 HDG is Afghanistan's leading supplier of bulk gasoline, bulk diesel and Jet Fuel.
With our comprehensive fuel network and HDG owned transport trucks and storage facilities throughout the country;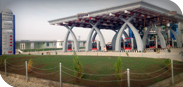 The Hewad Dost Group has covered the most important highways throughout Afghanistan with their company owned 24 hour petroleum stations. Our modern petroleum stations also include a car wash, supermarket, Mosque and a restaurant.