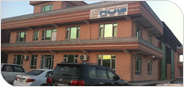 The Hewad Dost Group (HDG) is the most reliable fuel solution services provider and Construction suppliers in Afghanistan.

With a complex fuel network, owned transportation and fuel storage facilities throughout the country, we demonstrate our capability for daily meeting all fuel needs of our customers.

During the last 12 years HDG has invested heavily in developing a fluid and efficient supply chain resulting in timely reliable and cost effective services to our customers.

We are the pioneers in our industry, with more than 12 years experience in developing and operating customized petroleum stations.

HDG thrives in demanding environments and we are creating value for our customers, employees and the local community.


View / Download Company Profile